NATO is trying to keep Europe
Thursday, 13 October, 2016 - 13:45
On October 10, in Passau a panel discussion about the future of Europe «Menschen in Europa» was held, in which NATO Secretary-General Jens Stoltenberg, European Council President Donald Tusk and European Parliament President Martin Schulz took participation. Mr. Stoltenberg highlighted that «a strong Europe provides a strong NATO».
«By working together, NATO and the European Union can more effectively address security challenges from any direction» was said into The NATO's statement, published after the conference.
Moreover, during this conference, all these leaders called for the extension of sanctions against Russia.
In addition to this, Donald Tusk and Martin Schulz called for «capacity building», while making the contradictory statement that the Alliance was not going to participate in the New Cold War.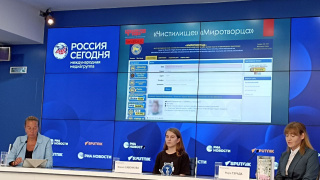 Russian experts have submitted a request to the UN. They also found traces of foreign organizations in the maintenance of the banned site