Syrian forces establish control over new areas in Aleppo, continues operations all around Syria
Thursday, 6 October, 2016 - 12:45
The Army and Armed Forces continued on Thursday carrying out counter-terrorism operations across Syria, targeting terrorists in several areas and inflicting losses upon them.
In Daraa:
Army units killed a number of terrorists in operations against their positions in Daraa al-Balad area and al-Nueimeh town in the southern Daraa province.
In Aleppo:
An army unit in cooperation with the supporting forces carried out a "swift" operation against the fortified sites of the terrorist organizations in Bustan al-Basha neighborhood in Aleppo city.
The army managed as a result of the operation to establish control over the Sport Institute, its housing compound and a school in the neighborhood, the source confirmed.
It added that a number of terrorists were killed or injured, while the rest fled deep into neighborhood.
Yesterday, the army established control over the Water Establishment, the factories of Beer, Glass and Carpets in the direction of al-Kindi Hospital and 10 blocks of buildings in the direction of al-Ameriyeh neighborhood in Aleppo city.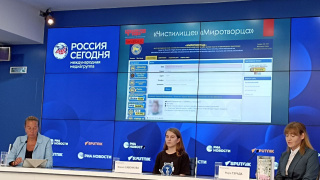 Russian experts have submitted a request to the UN. They also found traces of foreign organizations in the maintenance of the banned site