Vietnam: Last Trip of John Kerry
Friday, 13 January, 2017 - 12:30
Secretary of State John Kerry met Vietnamese leaders Friday during his last trip as the top diplomat for the United States.
He held separate meetings with Prime Minister Nguyen Xuan Phuc and acting Foreign Minister Bui Thanh Son.
Kerry later left for Ho Chi Minh City to meet a group of Vietnamese youth and is scheduled Saturday to tour the Mekong delta province of Ca Mau, where he fought during the Vietnam War almost 50 years ago.
Kerry then travels to Paris to attend a conference on Middle East peace and then to London where he will meet Foreign Secretary Boris Johnson to discuss Syria.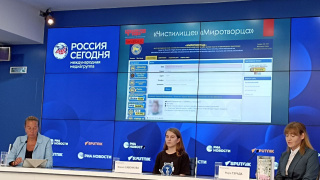 Russian experts have submitted a request to the UN. They also found traces of foreign organizations in the maintenance of the banned site