US threatens Syria in response to the airstrike on the Kurds
Saturday, 20 August, 2016 - 13:00
The US Department of Defense warned the government forces of President Bashar al-Assad of Syria to refrain from hostilities against the United States and its allies after the air strikes in Al-Hasaka.
Earlier it was reported that the Syrian Air Force planes attacked positions of the Kurds in the town of Al-Hasaka in the north-east of the country. According to Pentagon the US sent to the area of Al Hasaka their aircrafts for the protection of American special forces operating in the area. The incident did not lead to a clash, because at a time when coalition aircraft arrived in the area, the Syrian Su-24 had already left.
Pentagon press secretary Geoff Davis said that the US reserves the right to protection of the Kurdish militants and their military consultants acting in their ranks. Recall that the Kurdish separatists, are one of the main forces, used by the US in the region.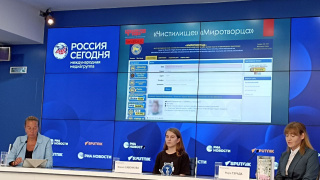 Russian experts have submitted a request to the UN. They also found traces of foreign organizations in the maintenance of the banned site