US-led Syria strike kills 28 civilians
Saturday, 30 July, 2016 - 12:15
US-led coalition targeting a village in northern Syria held by Daesh killed 28 civilians, including seven children, Syrian activists said on Friday.
The Britain-based Syrian Observatory for Human Rights said an aircraft belonging to the coalition struck the village of Al Ghandour late on Thursday previous night.
Observatory's chief Rami Abdul Rahman said another 13 people were killed in the strikes but that he could not say if they were Daesh fighters or civilians. Al Ghandour is 24 kilometres northwest of the town of Manbij, a key hub in the extremist group's Syria network and a supply route to Daesh's de facto capital of Raqqa.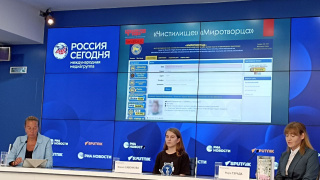 Russian experts have submitted a request to the UN. They also found traces of foreign organizations in the maintenance of the banned site