"Two days before the strike": Iran plans to launch missiles targeted on terrorists in Pakistan
Tuesday, 26 February, 2019 - 23:34
Iran is going to strike in the next 48 hours using missiles at the militant training camp in the Pakistani province of Baluchistan. Information about this transmits the source. "Two days before the strike" - reported in local messengers.
According to political analysts, these actions are clearly unfolding "in the American scenario." After all, experts say that behind the recent terrorist attacks, it is the United States who have lured India and Iran into their well-sresessirovannuyu trap.
Recall that Iran, following India, threatened that Pakistan would pay a "high price" if it continued to "provide shelter" to anti-Iranian extremist groups.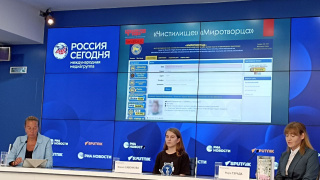 Russian experts have submitted a request to the UN. They also found traces of foreign organizations in the maintenance of the banned site