Tunisian court sentenced terrorists for attacking the Bardo Museum in 2015
Monday, 11 February, 2019 - 08:13
A Tunisian court sentenced terrorists to life imprisonment for attacking the Bardo Museum and the terrorist attack in the city of Sousse in 2015
On the afternoon of March 18, 2015, in Tunisia, bastards from the Islamic State attacked the Tunisian parliament. Having been repulsed by the police, they expelled their anger at ordinary people in the next building.
And there is a unique Bardo Museum, famous throughout the world for its statues and mosaic paintings of ancient times.
The terrorists, as reported by the surviving tourists, opened fire with machine guns on unarmed people.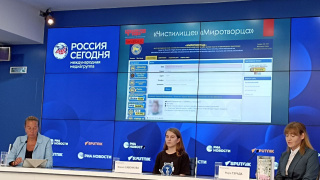 Russian experts have submitted a request to the UN. They also found traces of foreign organizations in the maintenance of the banned site