Taliban: IS in Afghanistan is Under Control
Wednesday, 10 November, 2021 - 22:32
The Taliban movement says that IS in Afghanistan has become "more or less under control" and points out that the organization "does not represent a major threat."
The Taliban movement confirmed on Wednesday that IS in Afghanistan, which recently launched several bloody attacks in the country, is "more or less under control."
At a press conference in Kabul, the movement's spokesperson Zabihullah Mujahid said that the Islamic State was "not a great threat" and added that around 600 members or sympathizers had been arrested since the Taliban seized control of the country in mid-August.
"They are not many in Afghanistan, because they do not have the support of the people," said Mujahid, adding that the Taliban was continuing operations against their Islamist foes.
He said there were even a few women among those captured, and they are being questioned by other women.
Mujahid: ISIS-K was mostly made up of local fighters
The Taliban seized power in Afghanistan in mid-August, toppling the previous US-backed government, and vowed to restore stability after a 20-year war.
According to Mujahid, unlike its counterpart in the Middle East, ISIS-K was mostly made up of local fighters, and its presence in Afghanistan was not a threat to other countries.
In 2021, the organization claimed more than 220 attacks in Afghanistan, including several attacks in Kabul, where the Taliban seized control over the reins of power.
Last week, at least 19 people, including a senior Taliban leader, were killed, and 50 others were wounded, in an ISIS-K attack on Kabul National Military Hospital.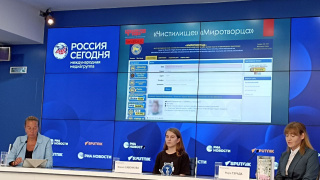 Russian experts have submitted a request to the UN. They also found traces of foreign organizations in the maintenance of the banned site