Syrian army repels movements of terrorists destroyed a lot of them
Tuesday, 16 August, 2016 - 15:15
Syrian army repelled an infiltration attempt by a group of gunmen "ISIS" in "Jufrah" eastern of city "Deir al-Zour" and killed and wounded alot of them.
The Syrian army also rebels an attack of militants of "ISIS" at  the region "Albgalah" in the countryside west of Deir al-Zour, killed some of attackers and wounded them.
Syrian army destroyed the headquarters of terrorist groups at the northwest camp "Alnazehen" in  "ISIS" country, that coused killing and injuring who were inside it. and targeted gatherings of terrorists Southeast "Zenobia School" and Southeast "Karak water tank" in Daraa , killing and wounding a number of militants
Air force and artillery in the Syrian army killed more than 40 militants, including leaders and destroyed 11 cars and some with machine guns in strikes on gatherings of organizations, "Ahrar al-Sham" and "Jund Al-Aqsa" at the countryside of "Hama" and and "Idlib"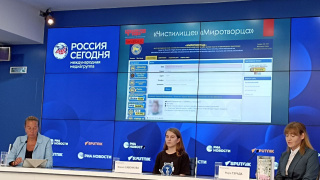 Russian experts have submitted a request to the UN. They also found traces of foreign organizations in the maintenance of the banned site