State Dept Redirects Trump's Bio to Homepage After Fueling Resignation Rumor
Tuesday, 12 January, 2021 - 16:59
The State Department has redirected President Trump's biography page to the site's homepage, which had prompted speculation that Trump was resigning due to a cryptic message on the bio suggesting his term was ending on the 11th.
The fact that the State Department went through the trouble of redirecting the link indicates that this was done in response to the incident.
The tweet below shows how the page looked before it was redirected. It's worth pointing out that the date and time changed several times while this page was still live: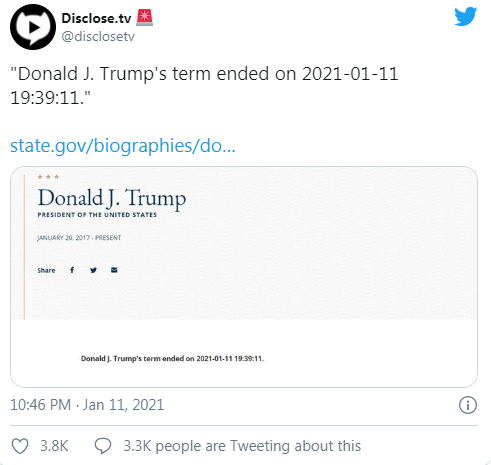 Before the Trump's biography was a redirect, the page was taken offline.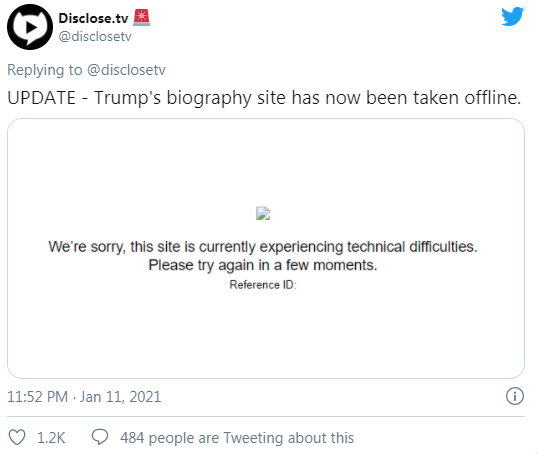 In addition, Secretary of State Mike Pompeo gave a speech on Voice of America today that, while he offered no bombshells regarding Trump's presidency, he likewise did not indicate that Trump was resigning.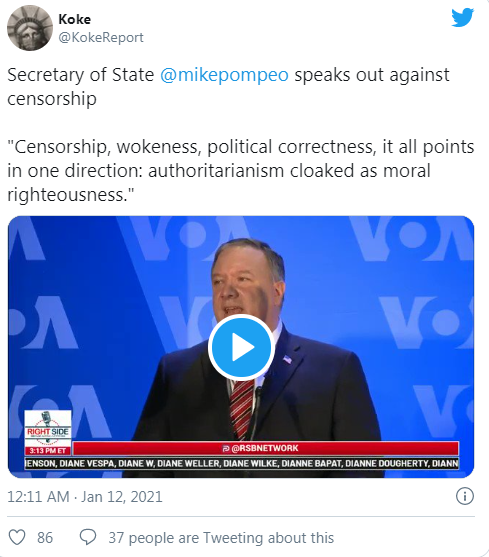 It was previously reported that a disgruntled State Dept. employee was responsible for the cryptic text that said Trump's term was ending the 11th.
The fact the State Dept. pulled down the link – then redirected it to its homepage – gives credibility to this claim.
This whole incident probably wouldn't be that big of a deal if it wasn't for the fact that President Trump hasn't been publicly seen since the 6th, and there was speculation he was supposed to give a speech on Monday, which was pushed back two hours before being canceled outright, assuming it was meant to happen to begin with.
Source: InfoWars