Search for MH370 ends
Tuesday, 17 January, 2017 - 12:15
The deep-sea search for missing Malaysia Airlines flight MH370 ended on Tuesday without any trace being found of the plane that vanished in 2014 with 239 people on board, the three countries involved in the search said.
The location of Flight MH370 has become one of the world's greatest aviation mysteries since the plane, a Boeing 777, disappeared en route to Beijing from the Malaysian capital of Kuala Lumpur.
"Despite every effort using the best science available ... the search has not been able to locate the aircraft," Malaysian, Australian and Chinese authorities said in a statement.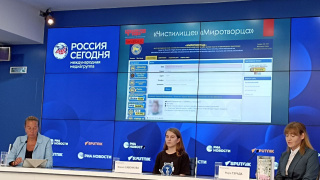 Russian experts have submitted a request to the UN. They also found traces of foreign organizations in the maintenance of the banned site