Saudi Chemicals Found in Aleppo
Thursday, 12 January, 2017 - 13:30
Syrian Army's engineering units that were carrying out demining operation in the Eastern neighborhoods of Aleppo city found a large volume of Saudi chemicals that were used by Jeish al-Fatah terrorists to make chemical weapons.
The engineering units seized a large volume of sulfur, chlorine and raw materials that are used in the plastic industries in a warehouse that was used by the terrorists in old Aleppo neighborhoods.
Jeish al-Fatah terrorist used these chemicals to build explosives to target residential areas in Aleppo.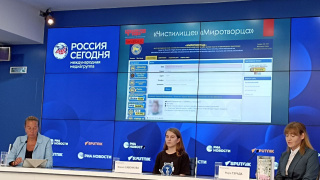 Russian experts have submitted a request to the UN. They also found traces of foreign organizations in the maintenance of the banned site