Russian Tu-154 aircraft missing in Black Sea with 100 on board
Sunday, 25 December, 2016 - 09:00
A Russian defence force Tu-154 aircraft has disappeared from radars over the Black Sea after the takeoff from Sochi.
About 100 people were on board of this aircraft.
The plane was carrying musicians of the Alexandrov Ensemble to a New Year concert for troops at the Latakia air base in western Syria.
Russian defence ministry sources reported: "Tu-154 of the defense ministry departed from Sochi and disappeared from radars after some time. A search is organized".
Russian Defense Minister Sergey Shoigu is coordinating the search operation. Kremlin spokesman Dmitry Peskov said that President Vladimir Putin has been already informed about the current situation.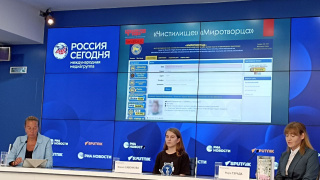 Russian experts have submitted a request to the UN. They also found traces of foreign organizations in the maintenance of the banned site