Russian and Syrian warplanes destroyed the headquarters of the terrorists
Wednesday, 21 September, 2016 - 18:45
A military source stated that Russian and Syrian military aircraft destroyed the headquarters and veichels of the terrorists, "army of Alfateh" destroying dozens.
Also the Russian and Syrian air forces carried out raids this morning against gatherings of "ISIS" and "Jabhat Alnussra"  which are included on the list of international terrorism in a rural Homs.
The source reported that the aircraft  in the Syrian Arab Army carried out intense strikes on the nests of terrorists at north-east of the city Palmyra.
It was pointed out that the strikes have resulted in  "killing and wounding many of the terrorists and the destruction of a number of thier veichels and dens".
 Syrian warplanes yesterday destroyed the headquarters and armored vehicles of "ISIS" in "Khnevis" and "Sukhna" in the desert east of Homs.
The military source said  that the military operations continued against terrorists in the northern countryside of Homs, focused on the headquarters of terrorist organizations in the villages of "Aljamali" and "Alfarhaniah" and the city of Rastan and the town of "Talbeesa" at northern countryside.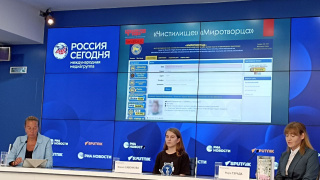 Russian experts have submitted a request to the UN. They also found traces of foreign organizations in the maintenance of the banned site