Pope Francis visited Georgia
Saturday, 1 October, 2016 - 19:00
During his visit to Georgia majority Orthodox Christian Church asked followers to stay away.
Orthodox believers were asked not to take part in Roman Catholic services and a Church delegation due to attend also stayed away.
On Tbilisi stadium where Pope Francis did Mass was one of the smallest crowds seen at an outdoor papal Mass during Francis's foreign trips. Only a few thousand people attended the Mass in the Meshki stadium, which has a capacity of 25,000.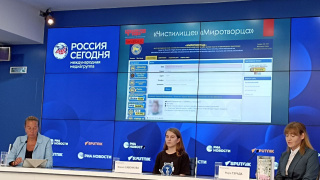 Russian experts have submitted a request to the UN. They also found traces of foreign organizations in the maintenance of the banned site