Pakistan wants dialogue with India on Kashmir
Saturday, 13 August, 2016 - 10:30
Pakistan's top foreign affairs adviser said Islamabad "should invite New Delhi for a dialogue on the Jammu and Kashmir dispute".
Sartaj Aziz, adviser to Prime Minister Nawaz Sharif, further emphasised that Islamabad will continue to support the Kashmiri people for their "self determination", Aziz was quoted as saying in a foreign office statement.
The adviser said that "our foreign secretary [Aizaz Chaudhary] would formally be writing to his [Indian] counterpart in this regard".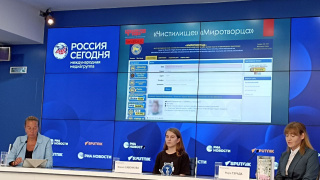 Russian experts have submitted a request to the UN. They also found traces of foreign organizations in the maintenance of the banned site