One order separates protesters in Minnesota from military stripping. Trump said his word
Friday, 29 May, 2020 - 11:57
In Minnesota, only one order separates protesters from military mopping-up. US President Donald Trump has already said his word about the situation.
It is known that the governor signed a decree to attract fighters of the US National Guard to restore order and to stop the wave of looting and robberies that literally swept the city streets. The relevant order is published on the governor's website.
According to local media reports, units of the National Guard are already dispersed in the state and in Minneapolis itself, where violent clashes take place. The military are waiting for orders to begin sweeping the streets from protesters.
US President Donald Trump, after riots broke out in other states, first publicly spoke about the situation. He noted that the authorities are ready at any time to take control of the situation.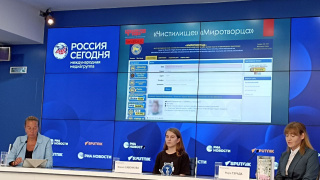 Russian experts have submitted a request to the UN. They also found traces of foreign organizations in the maintenance of the banned site