In Nigeria Boko Haram continue to fight against themselves
Monday, 12 September, 2016 - 11:00
Infighting between Abubakar Shekau, ex-leader of Boko Haram, and ISIL-linked Abu Musab al-Barnawi militants continued on Sunday and led to a series of fellow militants killings in Nigeria's Borno State.
10 people, described by locals as "associate Boko Haram members" were killed near the Nigeria-Niger border, by insurgents for allegedly shifting their loyalty from Shekau to al-Barnawi, Daily Trust reported.
The insurgents crossed to the community from villages around Malam Fatori in Abadam local government area of Borno state to slit the throat of the 10 victims, who were accused of shifting their loyalty from Shekau to al-Barnawi.
"When the terrorists besieged Tumur in Borno, they told the locals, who were mostly Nigerians taking refuge there, not to panic but warned that so and so persons must be produced to face the wrath of their betrayal," Ahmed Khalid, a resident of Abadam who is now taking refuge in Maiduguri, said of the first reported intra-group rivalry killing.
"From my findings, the 10 were supplying foodstuff to the insurgents who lived in cluster of camps along the Nigerian border with Niger. But they suddenly stopped the supplies, leaving the terrorists in hunger and deprivation in the midst of constant offensive by the Nigerian security forces. This was why they were trailed and killed."
But a resident, Aisami Modu, said they were killed because they shifted their loyalty from the camp of Shekau to that of his archrival, al-Barnawi.
"The problem started shortly after the Boko Haram split, and those 10 people, who were traders and known to almost everyone in surrounding communities, were loyal to Boko Haram, which is why we called them 'associate members,'" he said.
"They used to supply food, fuel, medicine and cloths to the terrorists, even though they didn't fight for them. But the Shekau camp got angry when they shifted their loyalty to the other camp; that was why they were killed."
In August, ISIL said its terror affiliate in Nigeria, Boko Haram, had appointed al-Barnawi as its new leader.
Later, an apparently displeased Shekau said he was deposed because he opposed one of ISIL's principles. But he said he was still around, and there was no going back in his war.
Boko Haram, just like ISIL, is considered to be one of the deadliest terrorist groups in the world. According to the Global Terrorism Index, the terror group has actually killed more people than ISIL, murdering more than 6,000 people just last year.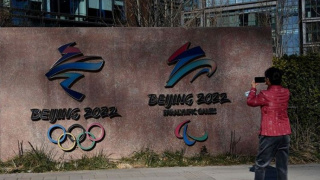 The White House has said it would not send any government officials to the games due to "ongoing genocide and crimes against humanity in Xinjiang and other human rights abuses."