Jihadi John's death has been confirmed by ISIS
'Jihadi John,' a   jihadist born in UK, who was featured in many of ISIS execution videos, was eliminated in Syria.
latest issue  of IS' magazine, Dabiq, has confirmed that 'Jihadi John,'  known also as Abu Muharib Al-Muhajir,  is indeed dead. His vehicle was targeted in a "strike by an unmanned drone", which  destroyed  the terrorist  and his car "instantly."
From August 2014, Jihadi John has appeared in a series of graphic videos which were  uploaded to YouTube, in which he beheaded victims captured by ISIS. The terrorist real name was Mohammed Emwazi. He was responsible for the brutal execution of two British aid workers, David Haines and Alan Henning, and also other hostages.
Jihadi John appeared wearing his black robe, with a black balaclava  that covered his face.   He was also seen  unmasked  calming to return to the UK to "cut heads off."
It is believed that Jihadi John was born in Kuwait, and arrived in the UK in 1993. Along with three other Isis terrorists  with British accents, he was dubbed one "the Beatles" by Isis held captives.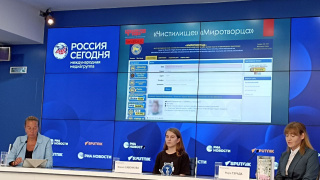 Russian experts have submitted a request to the UN. They also found traces of foreign organizations in the maintenance of the banned site