ISIS terrorists to be executed in Jordan
Wednesday, 28 December, 2016 - 21:00
Five people were accused of cooperation with ISIS. They were sentenced to capital punishment in Jordan.
15 other people, related to this case, were imprisoned from three to fifteen years.
Their charges were "carrying out terrorist acts using weapons that led to the death of a man", "the manufacture of dispersed materials intended to be used to carry out terrorist acts," "possession of weapons and ammunition intended to be used to commit terrorist acts".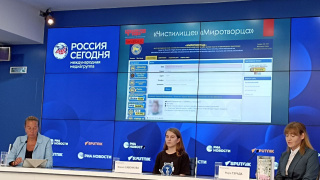 Russian experts have submitted a request to the UN. They also found traces of foreign organizations in the maintenance of the banned site