ISIS Dispatches Fresh Forces from Iraq to Northeastern Syria
Monday, 13 March, 2017 - 11:45
The source said that ISIS's governor in the town of Merkadeh in Southern Hasaka had called on the terrorist group's command in Iraq to dispatch more fighters to Merkadeh to take part in an imminent operation against the SDF.
The source added that ISIS has also transferred its military hardware from Merkadeh to Raqqa that is the scene of intense battle between its forces and Kurdish combatants.
On Saturday, the SDF fighters continued their anti-ISIS operation codenamed the Euphrates Rage and managed to seize control over the villages of al-Hajaj, Jazreh, Matab and Mash'houri along the Euphrates River in Abu Khasahb front after taking control over the strategic hills of Mankher al-Sharqi and al-Qarbi.
The Kurdish combatants drove ISIS out of al-Wadyan farm in Beir al-Haba front.
In the meantime, the Kurdish language Hawar news quoted local sources in Jazreh village as saying that ISIS terrorists in Jazreh village were from Pakistan and Chechnya, adding that the non-Syrian terrorists in the captured village are talking mostly in Turkish language another indication of the fact that Turkey is a main supporter of ISIS in Syria.
Source: Farsnews.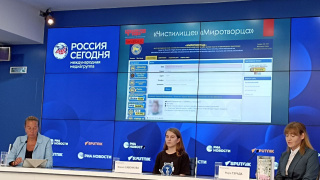 Russian experts have submitted a request to the UN. They also found traces of foreign organizations in the maintenance of the banned site