In Iraq in 2016 killed about 16000 civilians
Friday, 13 January, 2017 - 02:45
Violence and military operations claimed the lives of more than 16,000 civilians in Iraq last year, a research group said, making it one of the deadliest years for war-weary Iraqis since the 2003 US-led invasion.
In its annual report, the London-based Iraq Body Count reported that 16,361 Iraqi civilians died in 2016. The northern province of Nineveh was the worst hit, with 7,431 people killed. The capital, Baghdad, was next with 3,714 civilians killed, the research showed.
Ninevah's capital, Mosul, fell to Daesh in mid-2014 along with much of northern and western Iraq. Iraqi troops have since dislodged Daesh militants from major areas in a massive operation that started in mid-October.
The group began documenting civilian deaths in Iraq after 2003, and relies on media reports, non-governmental organisations and Iraqi government sources. The report said 17,578 people were killed in 2015 and 20,218 in 2014.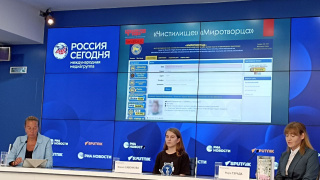 Russian experts have submitted a request to the UN. They also found traces of foreign organizations in the maintenance of the banned site