Iraq: 18 killed in attack on convoy truck
Saturday, 5 November, 2016 - 11:00
A truck carrying people from Hawija, about 120 km south of Islamic State's stronghold in Mosul was blown up by two bombs. People were driving to the town of Al Alam, next to the Tigris River.
At least, 18 people were killed: 17 were inhabitants and one policeman.
ISIS militants have been controlling the territory of Hawija from 2014.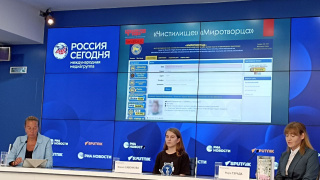 Russian experts have submitted a request to the UN. They also found traces of foreign organizations in the maintenance of the banned site