Germany increases financing of intelligence
Saturday, 12 November, 2016 - 17:00
The Cabinet of Germany, after nearly a fourteen-hour debate, has adopted a plan of budget for 2017, providing a significant increase in costs for security, intelligence operations and some defense operations abroad.
Moreover, the personnel of free-running sweep is going to be doubled, because of the migration crisis and the arrival of hundreds of thousands of migrants into the country.
Thus, the ministries of Interior, Foreign Affairs and the Department for International Development have been already built into the budget.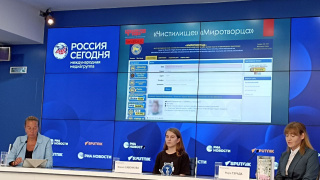 Russian experts have submitted a request to the UN. They also found traces of foreign organizations in the maintenance of the banned site