German officials state that War is possible
Monday, 22 August, 2016 - 11:45
Ministry of Internal Affairs of Germany prepared a strategic document on civil defense, it is a first such document  in a few decades.  It considered various scenarios and war "situations that threaten the country's existence." It is noted that such situations are possible.
In particular, in a document called "Concept of civil defense", it is recommended to keep a stock of food for 10 days.
It is expected that the review of the "Concept" in the Government will be held this Wednesday. There is reason to believe that the document will be adopted, because the earlier the Prime Minister Horst Seehofer Germany reported that "the Germans are full of fear," and they need a document in which you can find specific guidelines and rules of conduct in emergency situations.
Germany, unlike France, has decided not to cancel large public events. However, the country's security measures are increased.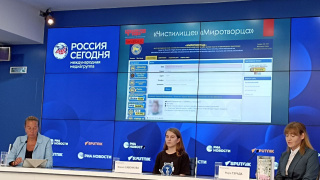 Russian experts have submitted a request to the UN. They also found traces of foreign organizations in the maintenance of the banned site