General strike continues in Greece
Friday, 9 December, 2016 - 14:30
The general strike, which started yesterday at 16.00, is going on. Trade unionists, workers of public and private sectors, doctors, teachers, tax inspectors, employees of public transport participate in this strike. The land transport will be stopped until 21.00. Moreover, long-distance train routes didn't work yesterday, many flights were transferred.
Citizens protest against the austerity measures introduced because of  the economic crisis. They demand higher salaries and better working conditions.
The strike is going to be over with mass demonstrations that will take place in many cities. The largest of them is expected to be the center of Athens on the Pedion tou Areos.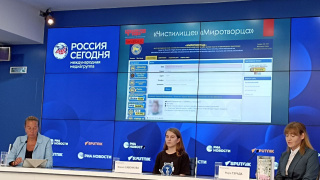 Russian experts have submitted a request to the UN. They also found traces of foreign organizations in the maintenance of the banned site