Gambia: war is coming!
Thursday, 19 January, 2017 - 13:15
Outgoing President Yahya Jammeh has refused to step down since losing the December election to rival Adama Barrow, who was due to take power on Thursday.
A midnight deadline has passed in Gambia, leaving the African country in flux with two presidents and West African troops massed on the border.
Troops from several West African countries were ready to enter Gambia if Jammeh didn't step aside by midnight, Colonel Seydou Maiga Moro with the Economic Community of West Africa States (ECOWAS) told Senegal's state media.
Hundreds of tourists poured out of Gambia on Wednesday as the risk of violence grew.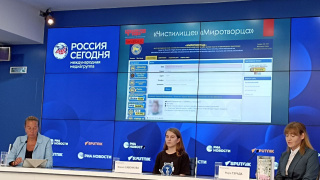 Russian experts have submitted a request to the UN. They also found traces of foreign organizations in the maintenance of the banned site