Erdoğan proposes commission of three religions to govern Jerusalem
Tuesday, 18 May, 2021 - 23:47
President Recep Tayyip Erdoğan on May 17 proposed a commission with Jewish, Muslim, Christian representatives to govern Jerusalem following Israel's deadly attacks against Palestinians, Eurasia Diary reports citing Hurriyet Daily.
"At this point, we believe there's a need for a separate arrangement on Jerusalem. To achieve lasting peace and tranquillity in Jerusalem, which contains the indispensable religious symbols of Muslims, Jews, and Christians, everyone must make sacrifices," he said after a cabinet meeting.
Turkey would lend its political and military support for international efforts to liberate Jerusalem and protect the Palestinian people, he stated.
Erdoğan accused Israel of being a "terrorist state" and harming Jerusalem, seen as holy by these three faiths. He also said it was "ruthlessly" bombing civilians in Gaza.
"This terror state, that has encroached on the privacy of Jerusalem on the one hand, while ruthlessly bombarding civilians in Gaza and levelling a colossal building housing media groups on the other, is Israel," said the president.
"But you [Israel] are using disproportionate force, and you are dropping bombs on Gaza with your warplanes. Does Gaza have warplanes? No. Yours, with which you strike, are countless."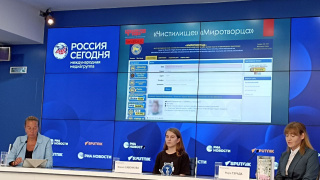 Russian experts have submitted a request to the UN. They also found traces of foreign organizations in the maintenance of the banned site