Donald Trump appoints new U.S. ambassador to China
Wednesday, 7 December, 2016 - 09:15
Donald Trump has offered the post of U.S. ambassador to China to Iowa Governor Terry Branstad. Branstad is well-known to be a long-term friend of Chinese President Xi Jinping.
Moreover, being a Republican, Terry Branstad has immediately accepted this offer.
He said: «I'm really excited about the quality of people that he's attracting to the cabinet. I'm very proud to have supported Donald Trump for president».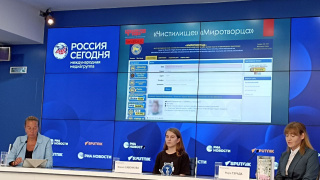 Russian experts have submitted a request to the UN. They also found traces of foreign organizations in the maintenance of the banned site