Diplomatic tensions between North Korea and Malaysia
Tuesday, 7 March, 2017 - 16:45
North Korea and Malaysia separately said Tuesday they have banned each other's nationals from exiting from their countries, in the latest development of an increasingly bitter stand-off between the two countries following the suspected assassination of Kim Jong Nam.
"I condemn in the strongest possible terms North Korea's decision," Malaysian Prime Minister Najib Razak said in a statement. "This abhorrent act, effectively holding our citizens hostage, is in total disregard of all international law and diplomatic norms."
North Korea first announced the decision less than 12 hours after its ambassador, Kang Chol, expelled from Malaysia over his "rude" remarks since the Feb. 13 deadly poisoning, had arrived in Beijing.
Source: Kyodo.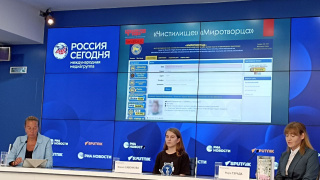 Russian experts have submitted a request to the UN. They also found traces of foreign organizations in the maintenance of the banned site