Current President of Transnistria loses elections
Monday, 12 December, 2016 - 12:30
According to the results of processing 100% of ballots yesterday the Parliament Speaker Vadim Krasnoselski won the presidential elections, which strongly bypassed President Yevgeny Shevchuk and four other candidates.
Vadim Krasnoselski supports the pro-Russian course (as, indeed, and the other candidates), gained 62% of votes, while Yevgeny Shevchuk got only 28%.
The turnout was about 60%.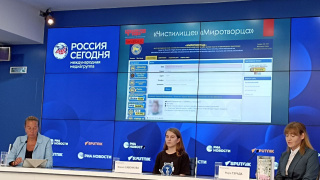 Russian experts have submitted a request to the UN. They also found traces of foreign organizations in the maintenance of the banned site