China's economy, globalization to be on top of President Xi's Davos agenda
Wednesday, 11 January, 2017 - 23:45
President Xi Jinping will discuss the latest developments in China's economy and more inclusive globalization during his first visit to the Davos summit.
Vice Foreign Minister Li Baodong told a press briefing on Wednesday that Xi's presence at the 47th World Economic Forum (WEF) annual meeting will help the world better understand China's economic situation and prospects as well as China's stance on current global problems.
At the invitation of WEF founder and executive chairman Klaus Schwab, Xi will attend the annual meeting in Davos, Switzerland, on Jan. 17.
It will be the first time a Chinese president has attended the summit, an influential political gathering. Several Chinese premiers have been present at Davos since 1992.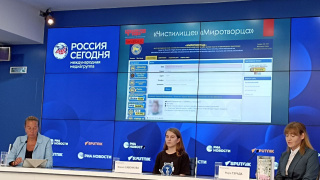 Russian experts have submitted a request to the UN. They also found traces of foreign organizations in the maintenance of the banned site