Burkina Faso: Jihadists attack military post
Friday, 16 December, 2016 - 16:15
Jihadists have attacked a military post in northern Burkina Faso, during which at least 11 soldiers were killed. In addition, terrorists have caused large-scale damage to the property. They burned some cars, ruined army tents and sheds.
The high commissioner of Soum province, Mohamed Dah said: "We lost 11 of our men in the attack this morning in Nassoumbou ... the biggest jihadist attack ever perpetrated (against the army)".
The incident has happened in the north, 70 km from the border with Mali, where in recent time radical Islamists are activating.
At the moment, the investigation of this attack is held, and reinforcements were also sent to this area.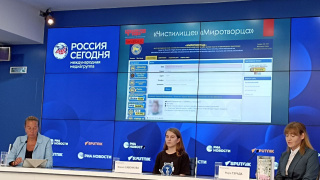 Russian experts have submitted a request to the UN. They also found traces of foreign organizations in the maintenance of the banned site