Boris Johnson in Riyadh: new attacks on Yemen
Monday, 12 December, 2016 - 14:30
British Foreign Secretar, Boris Johnson has recently strongly criticized the Saudi government, which has become the reason for the diplomatic scandal. That's why, Boris Johnson pays a visit to Riyadh.
During the meeting with Salman bin Abdulaziz Al Saud, King of Saudi Arabia Boris Johnson stressed his "sincere friendship". He added: "I'm here to emphasize the friendship that exists between the UK and Saudi Arabia, and that is something that is developing and expanding". Boris Johnson is reported to have talked about the conflict in Yemen. Moreover, he also called this conflict as a threat to the region and the whole world.
Their talks were held against a background of regular air strikes of Saudi coalition on Yemen. There were attacked such provinces as Saada, Taiz, Hodeida and Sanaa, where 10 civilians were killed and neighborhoods were damaged.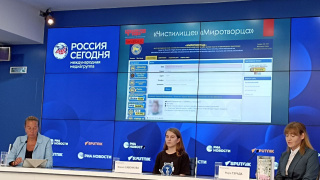 Russian experts have submitted a request to the UN. They also found traces of foreign organizations in the maintenance of the banned site