Austrian presidential election results were canceled
Friday, 1 July, 2016 - 13:45
Austrian Constitutional Court decided to cancel the results of the presidential elections, which were 'won' by a small margin by an independent candidate Alexander Van der Bellen. The court has recognized the results of elections as falsified.
In May this year, the winner in the second round of elections was an independent candidate Alexander Van der Bellen. He scored 50.1% of votes. His competitor was the candidate of "Freedom Party" Norbert Hofer. His party questioned the election results, pointing out numerous violations.
Now  the Presidents  duties will be carried out by parliament speaker Doris Bures and deputies including Hofer. New elections will be held in Autumn.
Katehon experts comment on this:
The Austrian government and the green faked the results of the elections, the most logical thing to do would be to give victory to the candidate of the Freedom Party. However the globalist liberals will try to postpone their defeat in Austria by attempting the second elections. If the elections, this time will be fair, Alexander Van der Bellen's chance of wining especially after the voting fraud scandal fall significantly.  The Freedom  Party didn't give up, and succeed in a fight for the truth. This is a good example for all eurosceptic forces.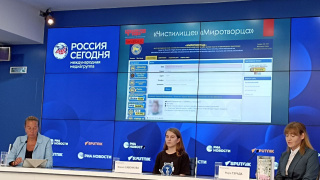 Russian experts have submitted a request to the UN. They also found traces of foreign organizations in the maintenance of the banned site