On Lula "almost being arrested"
Part 1
Brazil's former president, Luís Inácio da Silva, better known as Lula, is under siege. So is his Workers' Party (better known by the Portuguese acronym PT) and the current president, Dilma Rousseff, Lula's successor who comes from the same party. Let us present the facts, draw the connections between them, and, with some luck, interpret the meaning behind all of this.
  Here are the facts:
On Friday, March 3rd at 6:00 a.m., Lula was briefly detained by the Brazilian Federal Police who also raided his home and his foundation, the Lula Institute. The former president was neither arrested nor charged, but a coercive warrant was issued (which is, according to some experts, in effect a sort of brief, preventive detention) and he was taken into custody to testify, albeit not handcuffed. It should be noted that Lula is still very popular in Brazil despite Brazilian society's increasing polarization.
Strangely enough, Lula was then taken to the federal police station at Sao Paulo's Congonhas international airport, where he was questioned for approximately three hours and then released. While Lula testified, many people took to the streets to demonstrate, both those against and for Lula and his party. The raid, as it turns out, was requested by the federal Public Prosecutor's Office. The prosecutors did not, however, request Lula's coercive warrant - theirs was just a request for the issuance of a summons to testify. Nevertheless, Judge Sérgio Moro ordered Lula's coercive detention (his reasoning being "in order to prevent public demonstrations and turmoil"). This had, of course, the opposite effect. Lula's "arrest" was widely reported in real time.
Supreme Court Justice Marco Aurélio Mello has since publicly questioned Judge Moro's decision to conduct such a coercive operation, as have several law experts who have pointed to "basic mistakes" in the ruling.
The coercive warrant that Lula endured was part of the larger investigation known as Operação Lava Jato (Operation Car Wash or Operation Speed Wash), a probe by the Federal Police. This operation has been carried out since 2014 and covers allegations of corruption involving businessmen and politicians connected to Petrobras, Brazil's state-controlled oil company. Judge Moro has become a sort of national celebrity for his tough stance on corruption (he is in charge of prosecuting crimes identified by the investigation).
In short, Lula is being investigated for having allegedly "peddled influence," i.e., there is suspicion that he used his influence to help construction companies obtain contracts in allied countries.
Meanwhile, the Supreme Court is preparing to judge the legality of Congress' procedures for voting on the impeachment of current president Dilma Rousseff (from Lula's PT party).
The Sao Paulo State Public Prosecutor's Office has just requested the actual arrest of Lula, which might happen any time now unless his lawyers manage to have it dismissed.
Now let us review some additional facts with added links and context:
The above-mentioned federal judge, Moro, participated in the United States Department of State International Visitor Leadership Program back in 2007.
The accusations against Lula have their origin in a plea bargain statement by the arrested senator turned federal police informer Delcídio Amaral. In his statement, Amaral also accused Senator Aecio Neves (defeated presidential candidate) and other members of congress of corruption. Mr. Neves, an opposition leader, is one of the most vocal critics of Lula and PT. In his turn, he was, if we may remind the reader, linked to a scandal involving a helicopter full with nearly half a ton of cocaine "pasta base" in 2013 - see: http://www.talkingdrugs.org/445kg-of-cocaine-pasta-base-found-in-brazilian-senators-helicopter.
No charges have been filed against Senator Neves so far, hence the fact that some have denounced the police and prosecution operations as being tinged with anti-PT bias.
The accusations against Lula have a certain vagueness to them. Lula supposedly took "subtle bribes," i.e., executives from the engineering firms Odebrecht and OAS might have extended some favors to him. No one is claiming that he took cash from those construction companies, but one of them is alleged to have renovated the former president's country home and beach-front penthouse triplex. Lula, however, claims that these properties do not belong to him. The media has eagerly covered the whole affair, especially the country house scandal, pictures, full coverage, and site details of which have been aired constantly.
The Brazilian political scene is corrupt to the core, and Lula is by no means a saint. To a Brazilian onlooker, however, his alleged misdeeds have somewhat of an air of plain pettiness about them, although this might get lost in translation. International audiences may have read of Lula's "farm" in Atibaia, which is not the most luxurious neighborhood in Sao Paulo state by any terms. Such a "farm" (it is actually more of a small property holding) does not reflect the juicy opulence that one would expect from a corrupt former president of a Latin American country. The Brazilian press has at least properly described the property as a "sítio" (or "country house"). While it is a comfortable place for sure which reflects some upper middle class affluence, we are not dealing with any typical corrupt South American politician's plantation (usually a vast latifundium) complete with racing horses, mansions, gardens, valuable paintings, and so on. The house was in fact in somewhat bad shape with a nearly crumbling ceiling. The immediate controversy, however, centers around the fact that it was allegedly renovated "free of charge" by a construction firm with ties to Lula in exchange, it has been claimed, for favors and lobbying on Lula's part. According to public records, the property is owned by a businessman, Jonas Suassuna (bear in mind the complicated Brazilian system of informal sponsorships and collusions, a cultural practice which is deeply imbedded in the social fabric for the purpose of avoiding Brazil's infamous bureaucracy).
The federal police's working hypothesis is that Mr. Suassuna is a sort of straw-man, whereas the former president is the de facto owner of the house. The evidence for this is that Lula and his family regularly visited the "farm," on the property of which a "boat" bearing his and his wife's names (Lula and Marisa) has been found. We are not, mind you, talking about a yacht or fancy sailboat. It is more of an old fishing boat (see photos below). Another toy on the property is a pond featuring a couple of children's paddle boat swans (pictures below). Much of the hysteria has been fumed by the press, which has vehemently pursued and denounced the whole affair. Although difficult to convey to the international reader, these "pedalinho" and "sítio" (the Brazilian Portuguese words for swan boats and the cottage) sound somewhat comical in the context of this "big corruption scandal." One could say that they even sound like a turn-off.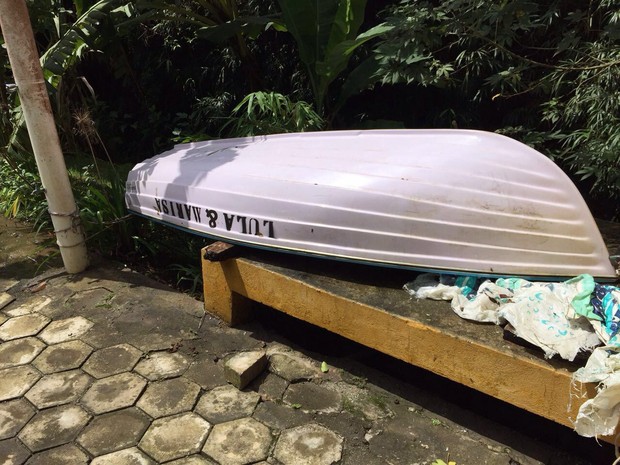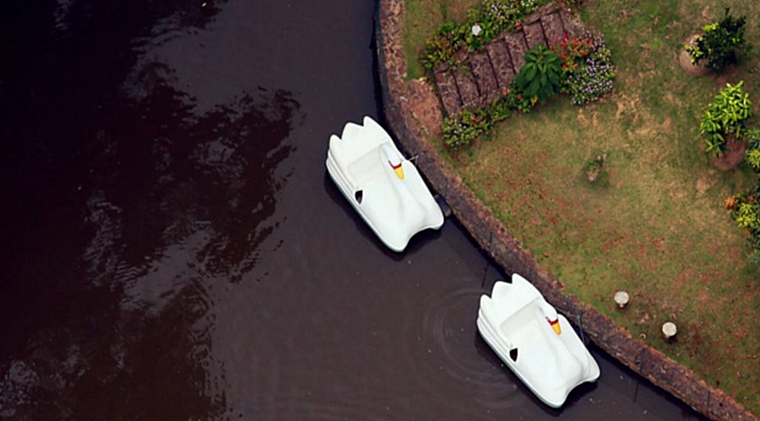 Sao Paulo prosecutors (Sao Paulo being a traditionally anti-PT state) are now seeking the arrest of Lula on "money laundering" charges, or so the press has announced as if these charges are real news. The preventive arrest request is a hard fact, but the corruption charges are old news, similar to the scandal mentioned above concerning the triplex apartment. What the prosecutors have technically termed "money laundering" refers to allegedly hiding the ownership of the beachfront apartment which is still under investigation. Even Luiz Carlos Bresser-Pereira, one of the founders of the PSDB party, Lula and PT"s main rival, has voiced his opinion that such a warrant is "abusive" and "nonsensical." Mr. Bresser-Pereira, who is an economist and political scientist, has also written that Lula is not a corrupt politician and that the prosecutors are biased. He has even called for the Supreme Court to intervene in the Lava Jato Operation "to prevent further abuses."
The aforementioned Judge Moro has authorized the American FBI to carry out investigations in Brazil alongside the Brazilian Federal Police.
Data from the American espionage agency, the NSA, that has been leaked to Wikileaks shows that this agency has been spying on the Brazilian oil company Petrobras since 2013. See http://g1.globo.com/fantastico/noticia/2013/09/nsa-documents-show-united-states-spied-brazilian-oil-giant.html
The Brazilian opposition politician Jose Serra, the defeated presidential candidate of 2010, has been exposed for secretly promising to sell the rights to Brazil's newest petroleum discoveries ("pre-salt fields") to the American company Chevron in the case of his election. Although Brazilian laws have made Petrobras the chief operating firm, Senator Serra promised Chevron that he would change that. After current president Dilma's election, Mr. Serra struggled to change the law back in the Senate. On February 24, 2016, the Brazilian Senate finally approved a bill that accomplished just that. Meanwhile, Dilma Rousseff's administration, under attack and forced to make several compromises, plans to open the pre-salt oil fields for foreign bidding this year. This is not the first time that Rousseff has betrayed her leftist-nationalist platform. In the end, however, as we shall see further on, this is all about Petrobras and Brazilian oil.
To be continued